ECONOMICS
ECONOMICS
ECONOMICS
SOCIETY
ECONOMICS
SOCIETY
ECONOMICS
ECONOMICS
POLITICS
SOCIETY
CENTRAL ASIA
ECONOMICS
SOCIETY
MAIN TOPICS

A

[-] Font SIZE [+]

A

Kyrgyzstan registers growth of grave crimes, robberies and extortion cases in 2014

24/04/14 15:11

Cases of grave crimes, robberies and extortion increased in Kyrgyzstan in 2014. The Vice Prime Minister Abdyrakhman Mamataliev informed today at a board meeting of the Ministry of Internal Affairs. More...




NEWS BRIEF
Centerra share value
on Toronto Stock Exchange
(TSX) on 27.12.13

USD 3,90
GOLDEN RESERVE
Value of Kyrgyzstans shares in Centerra
$ 302 639 666
World gold prices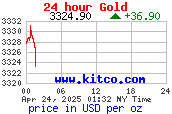 The gold price in U.S. dollars per ounce
---
Exchange rate from 24 April
National Bank of Kyrgyz Republic
USD
54.4409
EUR
75.4006
RUB
1.5266
KZT
0.2991
UZS
0.0240

Weighted average exchange rate of som 23 April

USD
54.4400
Weather forecast
25.04.2014

night
day
Bishkek
+6...+9
+16...+19

Talas
+3...+6
+14...+17

Jalal-Abat
+7...+10
+14...+17

Osh
+7...+10
+14...+17

Batken
+7...+10
+14...+17

Naryn
-1...+2
+14...+17

Cholpon-Ata
+5...+8
+19...+22
GLANCE
CROSSROADS
QUOTES
«
I have Akhmatbek Keldibekov's power of attorney for the whole sessional period
»
.
The MP Myktybek Abdyldayev speaking at Ata-Zhurt faction session on April 18, 2014
«
Previously one came into power by a parachute, but now several ones came by rocket
»
.
The Deputy of the Parliament Ismail Isakov speaking at the Parliament session on April 3, 2014.
DIGEST



counters

br>

br> br>

© "24.kg" News Agency. All rights reserved. All information on this web-site is intended for personal use only and is not a subject to be copied and/or transmitted in any other form other than in reference to the "24.kg" News Agency.