ECONOMICS
SOCIETY
ECONOMICS
SOCIETY
SOCIETY
SOCIETY
CULTURE
PARLIAMENT
ECONOMICS
ECONOMICS
SOCIETY
SOCIETY
SOCIETY
MAIN TOPICS

A

[-] Font SIZE [+]

A

There are more than 200 Kyrgyz citizens are Syria, over 30 killed

26/01/15 10:18

\"In Syria, there are more than 200 Kyrgyz citizens and over 30 of them died,\" the Vice Prime Minister of Kyrgyzstan Abdyrakhman Mamataliev says at a press conference today. More...




NEWS BRIEF
Centerra share value
on Toronto Stock Exchange
(TSX) on 27.12.13

USD 3,90
GOLDEN RESERVE
Value of Kyrgyzstans shares in Centerra
$ 302 639 666
World gold prices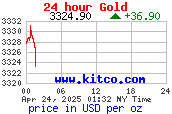 The gold price in U.S. dollars per ounce
---
Exchange rate from 26 January
National Bank of Kyrgyz Republic
USD
59.8998
EUR
67.522
RUB
0.9449
KZT
0.3254
UZS
0.0246

Weighted average exchange rate of som 23 January

USD
59.9000
Weather forecast
27.01.2014

night
day
Bishkek
-12...-9
-9...-7

Talas
-15...-10
-10...-6

Jalal-Abad
-9...-3
-4...-3

Osh
-10...-7
-7...-6

Batken
-10...-7
-7...-6

Naryn
-21...-17
-16...-14

Cholpon-Ata
-7...-6
-5...-4
GLANCE
CROSSROADS
QUOTES
«
Is Cabinet – a branch of the Parliament? Or parliament became a branch of the government?
»
.
Member of parliament Tursunbai Bakir uulu, speaking at the plenary session on January 22, 2015.
«
We still guess whether the year of 2015 will be the year of goat or sheep. If there is the year of sheep, it will be calm, and if the goat - sharp
»
.
Prime Minister Dzhoomart Otorbaev, speaking press conference on January 20, 2015.
DIGEST
counters




br>

br> br>

© "24.kg" News Agency. All rights reserved. All information on this web-site is intended for personal use only and is not a subject to be copied and/or transmitted in any other form other than in reference to the "24.kg" News Agency.