ELECTION
SOCIETY
ELECTION
ELECTION
ECONOMICS
ELECTION
ELECTION
CIS
ELECTION
ECONOMICS
ECONOMICS
SOCIETY
SOCIETY
After entering Customs Union amnesty can be granted for Kyrgyz migrants illegally working in Russia

02/06/14 09:43, Bishkek – 24.kg news agency, by Darya PODOLSKAYA

After the entry into the Customs Union amnesty can be granted for Kyrgyz migrants, illegally working in Russia, Russian media outlets reported, referring to the Federal Migration Service of the RF.

According to it, today about 670,000 citizens of the Kyrgyz Republic, who went to Russia to work, are registered in the Kyrgyz Republic. At least 136,000 of them are working illegally, without patent.

In total, the Russian FMS database contains information on 2,391 million Kyrgyzstanis, who crossed the border of Russia over the past 4 years.


URL: http://www.eng.24.kg/cis/169608-news24.html
printable version
&nbsp&nbsp&nbsp&nbsp &nbsp&nbsp Ќравитс€ &nbsp


Centerra share value
on Toronto Stock Exchange
(TSX) on 27.12.13

USD 3,90
GOLDEN RESERVE
Value of Kyrgyzstans shares in Centerra
$ 302 639 666
World gold prices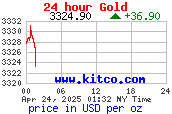 The gold price in U.S. dollars per ounce
---
Exchange rate from 6 October
National Bank of Kyrgyz Republic
USD
69.0837
EUR
77.7813
RUB
1.0527
KZT
0.2545
UZS
0.0263

Weighted average exchange rate of som 5 October

USD
69.2000
Weather forecast
7.10.2015

night
day
Bishkek
+18...+25
+24...+27

Talas
+12...+22
+21...+25

Jalal-Abad
+16...+26
+26...+29

Osh
+12...+24
+23...+26

Batken
+12...+24
+23...+26

Naryn
+8...+17
+14...+17

Cholpon-Ata
+16...+20
+15...+22
GLANCE
CROSSROADS
QUOTES
«
Few days before the election, I could not sleep. This night I did not sleep from happiness, because my dream came true.
»
.
President Almazbek Atambaye, at a meeting with heads of delegations of international observers on October 5,2015
«
Elections – not a walk to pub, this is choice of the country's future
»
.
Kyrgyz President Almazbek Atambaev, speaking at polling station є1209 in Bishkek on October 4, 2015
DIGEST
counters




br>

br> br>

© "24.kg" News Agency. All rights reserved. All information on this web-site is intended for personal use only and is not a subject to be copied and/or transmitted in any other form other than in reference to the "24.kg" News Agency.