POLITICS
SOCIETY
ECONOMICS
ECONOMICS
CENTRAL ASIA
ECONOMICS
SOCIETY
SOCIETY
ECONOMICS
SOCIETY
SOCIETY
ECONOMICS
ECONOMICS
After entering Customs Union amnesty can be granted for Kyrgyz migrants illegally working in Russia

02/06/14 09:43, Bishkek – 24.kg news agency, by Darya PODOLSKAYA

After the entry into the Customs Union amnesty can be granted for Kyrgyz migrants, illegally working in Russia, Russian media outlets reported, referring to the Federal Migration Service of the RF.

According to it, today about 670,000 citizens of the Kyrgyz Republic, who went to Russia to work, are registered in the Kyrgyz Republic. At least 136,000 of them are working illegally, without patent.

In total, the Russian FMS database contains information on 2,391 million Kyrgyzstanis, who crossed the border of Russia over the past 4 years.


URL: http://www.eng.24.kg/cis/169608-news24.html
printable version
&nbsp&nbsp&nbsp&nbsp &nbsp&nbsp Ќравитс€ &nbsp


Centerra share value
on Toronto Stock Exchange
(TSX) on 27.12.13

USD 3,90
GOLDEN RESERVE
Value of Kyrgyzstans shares in Centerra
$ 302 639 666
World gold prices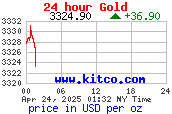 The gold price in U.S. dollars per ounce
---
Exchange rate from 28 February
National Bank of Kyrgyz Republic
USD
61.2914
EUR
68.7414
RUB
1.0003
KZT
0.3312
UZS
0.0249

Weighted average exchange rate of som 27 February

USD
61.3900
Weather forecast
01.03.2015

night
day
Bishkek
0...+5
+4...+6

Talas
-3...+1
+1...+3

Jalal-Abad
+2...+9
+6...+9

Osh
0...+6
+4...+6

Batken
0...+6
+4...+6

Naryn
-9...-6
-7...-3

Cholpon-Ata
+2...+4
+1...+3
GLANCE
CROSSROADS
QUOTES
«
Ata-Zhurt faction discusses issues in a good atmosphere. I am even surprised at this
»
.
The MP Kurmanbek Osmonov, speaking at a meeting of faction, on February 27, 2015
«
How are you going to solve Kumtor problem, if you are noosed yourself?
»
.
The MP Kurmanbek Dyikanbaev to the Prime Minister Dzhoomart Otorbayev, at the parliamentary meeting, on February 26, 2015
DIGEST
counters




br>

br> br>

© "24.kg" News Agency. All rights reserved. All information on this web-site is intended for personal use only and is not a subject to be copied and/or transmitted in any other form other than in reference to the "24.kg" News Agency.