ECONOMICS
SOCIETY
SOCIETY
SOCIETY
ECONOMICS
ECONOMICS
SOCIETY
SOCIETY
SOCIETY
ECONOMICS
ECONOMICS
ECONOMICS
ECONOMICS
Kyrgyz Government is developing charter of Kyrgyz-Russian Development Fund for financing of the Roadmap activities

03/06/14 14:13, Bishkek – 24.kg news agency, by Tatyana KUDRYAVTSEVA

The Government of Kyrgyzstan is developing charter of the Kyrgyz- Russian Development Fund to finance the activities of the Roadmap. The Information Support Department of the Cabinet reported.

According to it, the Prime Minister of the Kyrgyz Republic Dzhoomart Otorbayev instructed ministries and departments to develop plans on adaption of the economy to the requirements of the Customs Union. In the near future necessary for the implementation of the Roadmap points will be determined and the arrangements for obtaining funds will be worked out.

Recall, on May 29, 2014 in Astana the statement of the action plan (Roadmap) for accession to the Customs Union of the Kyrgyz Republic and Kyrgyzstan's intention to join the Common Free Market Zone. Then the intergovernmental agreement on economic cooperation under the Eurasian economic integration was signed up, providing for establishment of the Kyrgyz- Russian Development Fund with a capital of $1 billion and financing of the Roadmap in the amount of $200 million.


URL: http://www.eng.24.kg/economics/169844-news24.html
printable version
&nbsp&nbsp&nbsp&nbsp &nbsp&nbsp Ќравитс€ &nbsp


Centerra share value
on Toronto Stock Exchange
(TSX) on 27.12.13

USD 3,90
GOLDEN RESERVE
Value of Kyrgyzstans shares in Centerra
$ 302 639 666
World gold prices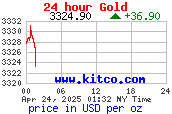 The gold price in U.S. dollars per ounce
---
Exchange rate from 20 December
National Bank of Kyrgyz Republic
USD
58.8999
EUR
72.3467
RUB
0.9706
KZT
0.3235
UZS
0.0244

Weighted average exchange rate of som 19 December

USD
58.8850
Weather forecast
21.12.2014

night
day
Bishkek
0...+4
+4...+6

Talas
-3...+2
+2...+5

Jalal-Abad
0...+3
+3...+5

Osh
-1...+2
+3...+5

Batken
-1...+2
+3...+5

Naryn
-16...-13
-12...-10

Cholpon-Ata
-1...0
+1...+3
GLANCE
CROSSROADS
QUOTES
«
Vagrant deputies should be eliminated
»
.
Deputy Irina Karamushkina, speaking at a session of SDPK, on December 19, 2014.
«
One should talk with people humanly
»
.
Deputy Dastan Bekeshev, speaking at the plenary session on December 18, 2014.
DIGEST
counters




br>

br> br>

© "24.kg" News Agency. All rights reserved. All information on this web-site is intended for personal use only and is not a subject to be copied and/or transmitted in any other form other than in reference to the "24.kg" News Agency.