POLITICS
ECONOMICS
POLITICS
ECONOMICS
POLITICS
ECONOMICS
SOCIETY
SOCIETY
SOCIETY
POLITICS
ECONOMICS
ECONOMICS
SOCIETY
Kyrgyzstan has the highest rate of maternal mortality among Eastern Europe and Central Asia countries

12/05/14 09:18, Bishkek – 24.kg news agency, by Tatyana KUDRYAVTSEVA

Kyrgyzstan has the highest rate of maternal mortality among the Eastern Europe and Central Asia countries, the report on Millennium Development Goals (MDG) presented today at the third reading informs.

According to it, the progress of Kyrgyzstan in achieving the MDG was controversial. Country had achieved the targets for poverty reduction, environmental sustainability and developing a global partnership. In the matter of reducing child mortality Kyrgyzstan is close to achieving the target indicators. However, to improve maternal health Kyrgyzstan is seriously behind the planned indicators of the Millennium Development Goals.

"The maternal mortality rate in the country almost didn't fall below 50 deaths per 100,000 live births over the last decade. This is much higher than the national indicator, defined in 2015 at 15.7 deaths per 100,000. To accelerate the achievement of the goals socio-economic measures aimed at stimulating and solution available were developed," the UN Resident Coordinator in Kyrgyzstan Alexander Avanesov said.


URL: http://www.eng.24.kg/community/170127-news24.html
printable version
&nbsp&nbsp&nbsp&nbsp &nbsp&nbsp Ќравитс€ &nbsp


Centerra share value
on Toronto Stock Exchange
(TSX) on 27.12.13

USD 3,90
GOLDEN RESERVE
Value of Kyrgyzstans shares in Centerra
$ 302 639 666
World gold prices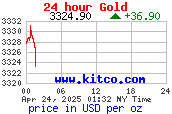 The gold price in U.S. dollars per ounce
---
Exchange rate from 29 June
National Bank of Kyrgyz Republic
USD
61.5357
EUR
68.9446
RUB
1.1227
KZT
0.3305
UZS
0.0241

Weighted average exchange rate of som 26 June

USD
61.4690
Weather forecast
30.06.2015

night
day
Bishkek
+24...+33
+30...+33

Talas
+20...+27
+29...+30

Jalal-Abad
+24...+33
+32...+33

Osh
+23...+30
+29...+30

Batken
+23...+30
+29...+30

Naryn
+14...+20
+20...+22

Cholpon-Ata
+21...+25
+25...+26
GLANCE
CROSSROADS
QUOTES
«
Don't compare the day of parliamentarism with the bilder\'s day. The builders are engaged in creative work
»
.
Deputy Zhusupali Isaev, speaking at the parliament session on June 26, 2015
«
Today at the session I repeated five times that the glacier can't be stopped, no matter what
»
.
First Vice Prime Minister Taiyrbek Sarpashev, speaking at the meeting of Parliament on June 25, 2015
DIGEST
counters




br>

br> br>

© "24.kg" News Agency. All rights reserved. All information on this web-site is intended for personal use only and is not a subject to be copied and/or transmitted in any other form other than in reference to the "24.kg" News Agency.