ECONOMICS
ECONOMICS
ECONOMICS
ECONOMICS
POLITICS
ECONOMICS
CIS
SOCIETY
ECONOMICS
PARLIAMENT
ECONOMICS
ECONOMICS
SOCIETY
Kyrgyz government examines Mongolia's experience on collection of biometric data

09/06/14 14:54, Bishkek – 24.kg news agency, by Julia KOSTENKO

Kyrgyz government examines Mongolia's experience on collection of biometric data, the Information Support Department of the Kyrgyz Government Office reported.

It is noted that currently the First Vice Prime Minister Taiyrbek Sarpashev is in Ulan Bator. Officials intend to learn from the experience of Mongolia, which in a short time without any difficulty was able to collect biometric data of its citizens.

Recall, Taiyrbek Sarpashev is curator of the project. He promised the president of the country that from September 1 the mandatory collection of biometric data of Kyrgyzstan's citizens over 16 years old will begin. Otherwise, he would resign.


URL: http://www.eng.24.kg/community/170010-news24.html
printable version
&nbsp&nbsp&nbsp&nbsp &nbsp&nbsp Ќравитс€ &nbsp


Centerra share value
on Toronto Stock Exchange
(TSX) on 27.12.13

USD 3,90
GOLDEN RESERVE
Value of Kyrgyzstans shares in Centerra
$ 302 639 666
World gold prices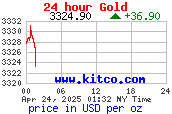 The gold price in U.S. dollars per ounce
---
Exchange rate from 29 November
National Bank of Kyrgyz Republic
USD
57.5957
EUR
71.6433
RUB
1.1677
KZT
0.3184
UZS
0.024

Weighted average exchange rate of som 28 November

USD
57.5700
Weather forecast
30.11.2014

night
day
Bishkek
-3...-1
-1...+1

Talas
-2...0
0...+2

Jalal-Abad
+1...+3
+2...+4

Osh
-1...+1
+1...+2

Batken
-1...+1
+1...+2

Naryn
-8...-7
-7...-6

Cholpon-Ata
+2...+3
-2...+4
GLANCE
CROSSROADS
QUOTES
«
You read well, but we didn't understand anything
»
.
Deputy Erkin Sakebayev, referring to Foreign Minister at a meeting of SDPK faction on November 21, 2014.
«
I am against the opinion of Dzholdoshova that Kyrgyz people shouldn't be in prison. Criminals should sit there, regardless of nationality
»
.
Leader of Ata Meken Omurbek Tekebayev, speaking at the meeting of Parliament on November 20, 2014.
DIGEST
counters




br>

br> br>

© "24.kg" News Agency. All rights reserved. All information on this web-site is intended for personal use only and is not a subject to be copied and/or transmitted in any other form other than in reference to the "24.kg" News Agency.