SOCIETY
SOCIETY
ECONOMICS
CIS
SOCIETY
SOCIETY
BISHKEK-24
ECONOMICS
CIS
ECONOMICS
SOCIETY
ECONOMICS
POLITICS
Dzhoomart Otorbayev: Uzbekistan doesn't give answer on supply of gas to south

07/05/14 10:20, Bishkek – 24.kg news agency, by Darya SYTENKOVA

"There is no answer from Uzbekistan about gas supply to southern Kyrgyzstan," the Prime Minister of the KR Dzhoomart Otorbayev said at the press conference.

According to him, the problem of gas supply to the southern areas is a priority for the government. "We depend on the supply of Uztransgaz which unilaterally stopped gas supply in the country. We are working at the level of prime ministers, but there is no answer," Dzhoomart Otorbayev added.

The prime minister said that negotiations with Gazprom are being held. "Alexei Miller promised to assist in solving these problems," he concluded.


URL: http://www.eng.24.kg/cis/168864-news24.html
printable version
&nbsp&nbsp&nbsp&nbsp &nbsp&nbsp Ќравитс€ &nbsp


Centerra share value
on Toronto Stock Exchange
(TSX) on 27.12.13

USD 3,90
GOLDEN RESERVE
Value of Kyrgyzstans shares in Centerra
$ 302 639 666
World gold prices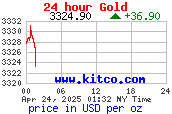 The gold price in U.S. dollars per ounce
---
Exchange rate from 23 October
National Bank of Kyrgyz Republic
USD
56.0660
EUR
71.1393
RUB
1.3686
KZT
0.3098
UZS
0.0233

Weighted average exchange rate of som 22 October

USD
56.0900
Weather forecast
24.10.2014

night
day
Bishkek
+10...+13
+15...+18

Talas
+6...+9
+15...+18

Jalal-Abad
+9...+12
+19...+22

Osh
+9...+12
+16...+19

Batken
+11...+14
+16...+19

Naryn
-1...+2
+9...+12

Cholpon-Ata
+7...+10
+15...+18
GLANCE
CROSSROADS
QUOTES
«
If even the Prime Minister doesn't listen to deputies, maybe he will listen to his father and won't appoint offender as a minister
»
.
The leader of Ata Meken Omurbek Tekebayev, speaking at a meeting of the Committee on the rule of law, the rule of law and the fight against crime on October 21, 2014.
«
We can't eliminate Ministry of Youth. It's a symbol of revolution!
»
.
The political scientist Bakyt Baketaev, speaking at Actual problems of labour migration of Kyrgyzstan - solutions\" roundtable, on October 16, 2014
DIGEST
counters




br>

br> br>

© "24.kg" News Agency. All rights reserved. All information on this web-site is intended for personal use only and is not a subject to be copied and/or transmitted in any other form other than in reference to the "24.kg" News Agency.