ECONOMICS
ECONOMICS
ECONOMICS
ECONOMICS
ECONOMICS
ECONOMICS
ECONOMICS
CENTRAL ASIA
SOCIETY
PARLIAMENT
ECONOMICS
SOCIETY
CENTRAL ASIA
People gathering on Kyrgyz-Tajik border once again

08/05/14 07:42, Bishkek – 24.kg news agency, by Darya PODOLSKAYA

On Batken-Isfana road, where Kyrgyz-Tajik incident happened, people are gathering again, the administration of Batken region reported to 24.kg news agency.

According to it, people require to conduct an objective investigation and punish the guilty. At least 9 of the injured Kyrgyz were hospitalized; two of them are in critical condition. "Participants of the incident from the Tajik side burned barn, car belonging to Batken Department of Internal Affairs. Now, reinforced police patrols are working at the scene. The arrival of Vice Prime Minister Abdyrakhman Mamataliyev is being awaited," the administration noted.

Recall, the day before on Kyrgyz-Tajik border happened another conflict, about 30 people are injured. According to preliminary data, the reason for mass fight was road accident with participation of Tajikistan's citizen on Batken-Isfana road.


URL: http://www.eng.24.kg/news-stall/170373-news24.html
printable version
&nbsp&nbsp&nbsp&nbsp &nbsp&nbsp Ќравитс€ &nbsp


Centerra share value
on Toronto Stock Exchange
(TSX) on 27.12.13

USD 3,90
GOLDEN RESERVE
Value of Kyrgyzstans shares in Centerra
$ 302 639 666
World gold prices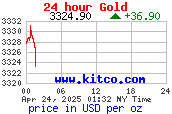 The gold price in U.S. dollars per ounce
---
Exchange rate from 1 December
National Bank of Kyrgyz Republic
USD
75.8648
EUR
80.2384
RUB
1.1368
KZT
0.2468
UZS
0.0277

Weighted average exchange rate of som 30 November

USD
75.7000
Weather forecast
02.12.2015

night
day
Bishkek
+7...+10
+12...+14

Talas
+4...+6
+8...+11

Jalal-Abad
+6...+11
+12...+14

Osh
+3...+10
+11...+12

Batken
+3...+10
+11...+12

Naryn
-5...-1
0...+3

Cholpon-Ata
+4...+6
+7...+9
GLANCE
CROSSROADS
QUOTES
«
It is necessary to introduce personal responsibility of four people: Deputy Prime Minister, Minister of Finance, Minister of Economy and head of the National Bank for som exchange rate. Belarus introduced it and "bunny" stopped jumping
»
.
Deputy Akylbek Zhaparov (Bir Bol) speaking at the meeting of Parliament, November 26, 2015.
«
Road Patrol Service officers should not be at all concerned about the Tax Service. Counting of taxes is not your business
»
.
MP Dastan Bekeshev at a meeting of the parliamentary committee, November 23, 2015.
DIGEST
counters




br>

br> br>

© "24.kg" News Agency. All rights reserved. All information on this web-site is intended for personal use only and is not a subject to be copied and/or transmitted in any other form other than in reference to the "24.kg" News Agency.