ECONOMICS
ECONOMICS
SOCIETY
ECONOMICS
ECONOMICS
SOCIETY
PARLIAMENT
SOCIETY
SOCIETY
ECONOMICS
ECONOMICS
ECONOMICS
ECONOMICS
Kyrgyz opposition against Customs Union and insists on American military base to remain

26/02/14 13:36, Bishkek – 24.kg news agency, by Julia KOSTENKO

The Kyrgyz opposition is against the Customs Union and insists that American military base to remain in the republic. The leader of opposition Ravshan Zheenbekov, the former MP, stated to 24.kg news agency.

According to him, we mustn't enter the CU without making full account. Oppositionists don't exclude that protests can start owing to it. But they aren't going to gather people. "We want to invite official authorities to public debate. If Constitution doesn't work, we will switch to political technologies. Bakiyev is still in Kyrgyzstan, but in another appearance. I was always for American base. The budget of the country without it loses million of dollars," Ravshan Zheenbekov said.

He laughed at the question of who finances the opposition movement and said that journalists know everything themselves. "People said that Bakiyev was sponsored by America, Atambayev - by Russia. We are financed by Kyrgyz people," Ravshan Zheenbekov noted.


URL: http://www.eng.24.kg/economics/170147-news24.html
printable version
&nbsp&nbsp&nbsp&nbsp &nbsp&nbsp Ќравитс€ &nbsp


Centerra share value
on Toronto Stock Exchange
(TSX) on 27.12.13

USD 3,90
GOLDEN RESERVE
Value of Kyrgyzstans shares in Centerra
$ 302 639 666
World gold prices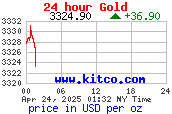 The gold price in U.S. dollars per ounce
---
Exchange rate from 11 February
National Bank of Kyrgyz Republic
USD
74.2969
EUR
83.6472
RUB
0.9396
KZT
0.2043
UZS
0.0264

Weighted average exchange rate of som 10 February

USD
75.4000
Weather forecast
12.02.2015

night
day
Bishkek
-7...-2
-3...0

Talas
-12...-5
-5...-2

Jalal-Abad
-8...-1
-2...0

Osh
-10...0
-4...-1

Batken
-10...0
-4...-1

Naryn
-17...-13
-12...-11

Cholpon-Ata
-4...-3
-4...-3
GLANCE
CROSSROADS
QUOTES
«
As of today, issue of Safe City project is in court. It shows that the law on Public Private Partnership is not working. And its main obstacle is the government
»
.
Deputy Aisulu Mamashova at a meeting of parliamentary committee, February 9, 2016.
«
2016 seems to become year of insurance in Kyrgyzstan. Whether it's a trend, or the citizens' revenue rose, but each ministry is trying to make people insure something
»
.
Deputy Dastanbek Dzhumabekov at a meeting of the parliamentary committee on February 8, 2016
DIGEST
counters




br>

br> br>

© "24.kg" News Agency. All rights reserved. All information on this web-site is intended for personal use only and is not a subject to be copied and/or transmitted in any other form other than in reference to the "24.kg" News Agency.