CIS
SOCIETY
SOCIETY
BISHKEK-24
ECONOMICS
CIS
ECONOMICS
SOCIETY
ECONOMICS
POLITICS
ECONOMICS
SOCIETY
ECONOMICS
Kyrgyz opposition against Customs Union and insists on American military base to remain

26/02/14 13:36, Bishkek – 24.kg news agency, by Julia KOSTENKO

The Kyrgyz opposition is against the Customs Union and insists that American military base to remain in the republic. The leader of opposition Ravshan Zheenbekov, the former MP, stated to 24.kg news agency.

According to him, we mustn't enter the CU without making full account. Oppositionists don't exclude that protests can start owing to it. But they aren't going to gather people. "We want to invite official authorities to public debate. If Constitution doesn't work, we will switch to political technologies. Bakiyev is still in Kyrgyzstan, but in another appearance. I was always for American base. The budget of the country without it loses million of dollars," Ravshan Zheenbekov said.

He laughed at the question of who finances the opposition movement and said that journalists know everything themselves. "People said that Bakiyev was sponsored by America, Atambayev - by Russia. We are financed by Kyrgyz people," Ravshan Zheenbekov noted.


URL: http://www.eng.24.kg/economics/170147-news24.html
printable version
&nbsp&nbsp&nbsp&nbsp &nbsp&nbsp Ќравитс€ &nbsp


Centerra share value
on Toronto Stock Exchange
(TSX) on 27.12.13

USD 3,90
GOLDEN RESERVE
Value of Kyrgyzstans shares in Centerra
$ 302 639 666
World gold prices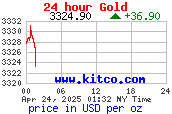 The gold price in U.S. dollars per ounce
---
Exchange rate from 18 October
National Bank of Kyrgyz Republic
USD
55.3316
EUR
71.0098
RUB
1.3481
KZT
0.3049
UZS
0.0233

Weighted average exchange rate of som 17 October

USD
55.4500
Weather forecast
21.10.2014

night
day
Bishkek
+8...+11
+11...+14

Talas
+8...+11
+13...+16

Jalal-Abad
+10...+13
+15...+18

Osh
+10...+13
+15...+18

Batken
+9...+12
+18...+21

Naryn
+2...+5
+13...+16

Cholpon-Ata
+7...+10
+11...+14
GLANCE
CROSSROADS
QUOTES
«
We can't eliminate Ministry of Youth. It's a symbol of revolution!
»
.
The political scientist Bakyt Baketaev, speaking at Actual problems of labour migration of Kyrgyzstan - solutions\" roundtable, on October 16, 2014
«
Our deputies are elected not only because they build roads in their native villages
»
.
The First Vice Prime Minister Taiyrbek Sarpashev, speaking at \"Innovations in election procedures: challenges and risks\" public dialogue, on October 15, 2014
DIGEST
counters




br>

br> br>

© "24.kg" News Agency. All rights reserved. All information on this web-site is intended for personal use only and is not a subject to be copied and/or transmitted in any other form other than in reference to the "24.kg" News Agency.